Beeny Rabbit Adventure World
Mod APK Remove ads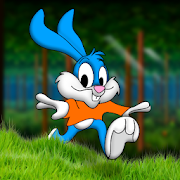 Date:2022-01-25
OS:4.4 and up
Category:Arcade
Version:3.0.8
An excellent arcade adventure game with many different levels.
Cheerful, kind and bright world of the rabbit Beeny and his friends! In one of the usual sunny days, an evil professor kidnaps a hedgehog and other friends, and the rabbit is sent to meet adventures!
You are waiting for a variety of unique levels, each with its own difficulties. Decide for yourself which way to go, and how to solve all the difficulties on the way to friends. Fight a proffesor to free a friend.
Collect carrots to earn more points and get additional bonuses. Jump on the heads of enemies to defeat them. Look for hiding places with bonus lives, they can be a variety of places.
Complete tasks, collect carrots and unlock a new character - Binnie the red ball.
Very nice graphics and great atmospheric music will not let you get bored. Complete all levels, save the friends of the Beeny bunny!
Download 100% working mods.