PARADE!
Mod APK Free purchase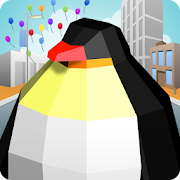 Date:2018-11-06
OS:5.0 and up
Category:Music
Version:1.5.2
Have you ever enjoyed music like this before?

Shake your body. Feel the rhythm. Groove to the music!

PARADE! is a rhythmic music game.
Over 30 animals to challenge you with their rhythmic patterns.
Master their rhythms and grow your parade as big as possible.

GAME FEATUREs
・Up, Down, Left and Right swipe gestures
・Over 30 different animals
・New animals are added after you unlock new buildings
・Unpredictable challenges such as blinds and camera angle changes
・3 background stages
・6 dancing parade leaders to choose from.
Download 100% working mods.