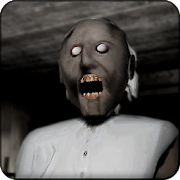 Version:1.7.9
OS:4.4 and up
Category:Arcade
Date:2021-01-26
Add a game's internal strife menu, click on the upper left corner icon to open 1. Grandma does not attack [Note] Please grant application suspension window, otherwise you can't open the game!
Welcome to Granny.

Granny keeps you locked in her house.
Now you have to try to get out of her house, but be careful and quiet. She hears everything.
If you drop something on the floor, she hears it and comes running.
You can hide in wardrobes or under beds.
You have 5 days.

Good luck!

The game contains advertisement.
Download 100% working mods.